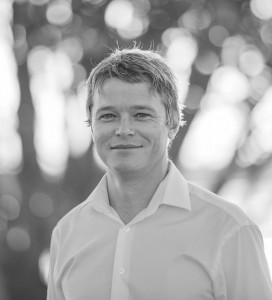 About / Dr Philip Holmes
Dr Philip Holmes BDS, MSC
Dr Philip Holmes opened his dental practice in December 2011 with a view of providing high quality, friendly and client focussed dental care. Phil has packed a lot into his career since graduating from the University of Otago in 2004 with a Bachelor of Dental surgery awarded with Credit. He worked in the Department of Oral and Maxillofacial surgery in Waikato Hospital before moving to Auckland where he honed his general dentistry skills under the guidance of two of Auckland's finest dentists.
With a desire to see some more of the world and broaden his knowledge and skill base, Phil travelled to London where he was accepted to study at the prestigious Eastman Dental Institute. Here he completed a Masters Degree in comprehensive restorative dentistry which he was awarded with distinction. Phil's masters thesis was completed on the subject of dental implants, providing him with a depth of knowledge in this rapidly advancing field of dentistry. He also received the 3M prize for the highest performing student in the masters program. He is one of only two New Zealand dentists to have received this award.
Phil has brought these skills back to his dental practice in his hometown of Tauranga. Here he provides a wide range of dental services ranging from basic preventive dental care for the whole family right through to dental implant therapy and complex full mouth rehabilitations.
Phil believes in combining proven solutions with advances in dental technology to provide his patients with long lasting, functional and aesthetically pleasing dental care.